Click on the link to view or download each report. All reports are in PDF format
SMI/DCSA 2022 Annual Report
SMI/DSCA 2021 Annual Report
SMI/DSCA 2020 Annual Report
SMI/DSCA 2019 Annual Report
SMI/DSCA 2018 Annual Report
SMI/DSCA 2017 Annual Report
SMI/DSCA 2016 Annual Report
SMI/DSCA 2015 Annual Report
SMI/DSCA 2014 Annual Report
SMI/DSCA 2013 Annual Report
SMI/DSCA 2012 Annual Report
SMI/DSCA 2011 Annual Report
MARLA B. MOOIBROEK
SHILOAH MINISTRIES INCORPORATED
509 Riviera Drive
McKinney, Texas 75072
http://www.shiloahministriesincorporated.org
jm.shiloahministries@earthlink.net
469-952-2332; 469-952-5997 (fax)
Mob 469-667-0165
A 501 (c)(3) corporation

In May of 2023 Rev. Mooibroek passed away. The company is still going to continue to support orphans and the needy with help of his wife Marla and son Chris.

---

Matt. 10:42 " [] whoever in the name of a disciple gives
to one of these little ones even a cup of cold water to
drink, truly I say to you, he/she shall not lose his reward"
Shiloah Ministries Incorporated is a Christian development organization for the relief of and dedicated to orphaned and poor children and families and serving communities to overcome poverty and injustice guided by Biblical Christian values.
OUR WORK and HISTORY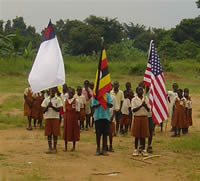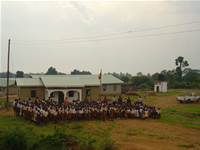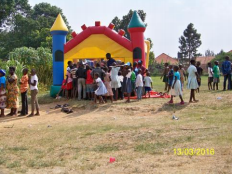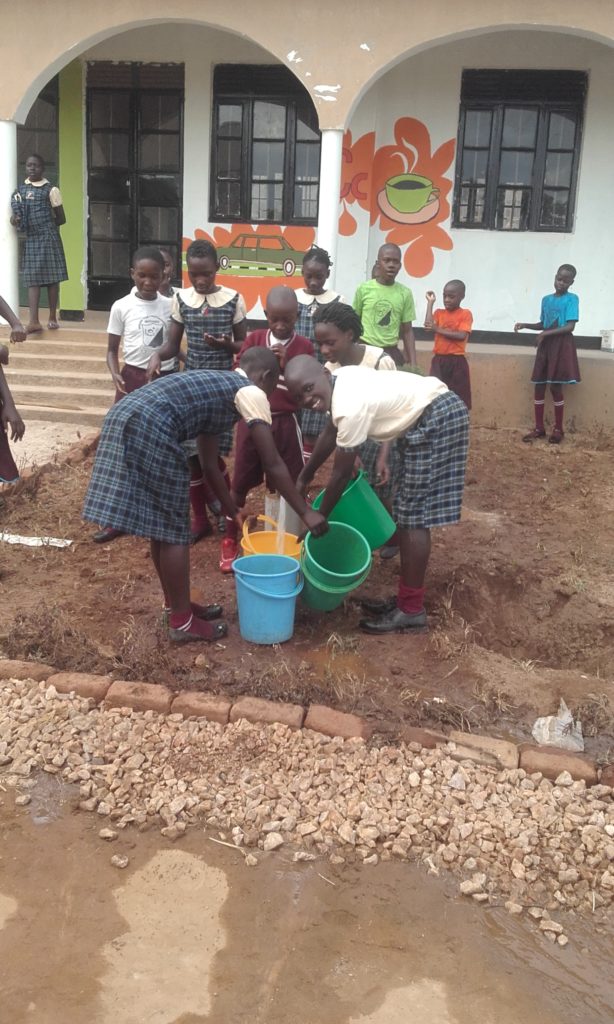 January 2005 to 2016 — Day Spring Christian Academy
In January 2005, SMI appointed a Headmaster of DSCA and Registrar, and with funding and direction from Shiloah Ministries Inc. began Day Spring Christian Academy (DSCA) with 20 students and funding of $1,200. The primary Christian School grew to KG and P1-7 with 463 registered students on a 3.5 acre site with 10,000 square feet of classroom space, administration building, water tower and bathrooms. In the fall 2007 a new food preparation facility and eating pavilion for the students was completed. The school was operated by Ugandans with continued funding by Shiloah Ministries Inc. USA for both operations and all new construction. US founders and donors contributed $175,000 for the new campus facility. In 2008 we planned to begin the construction of a new Secondary school (High School). Funding permitted 2 classrooms to be completed in 2011. In 2016 the school property was sold and the remaining now 40 sponsored students are assigned to other Christian schools (Morning Star Christian School, Zana Christian High school, and Ebenezer Secondary and Trade School).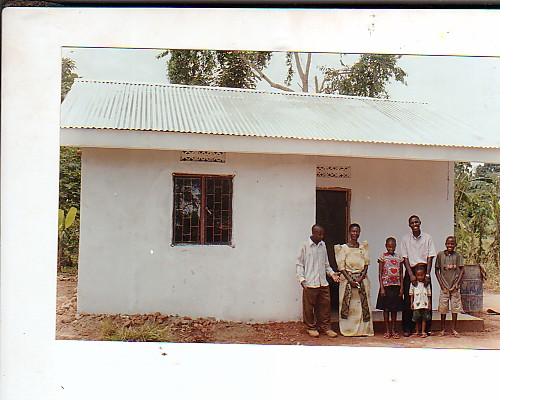 Widow Rita House (Completed)
Provide relief/help to the poor and orphaned children and their families (building a house for widow Rita – 2005)
Add to the poor communities by developing, directing, funding and building Christ centered worship facility (funded and built Mutungo Community Presbyterian Church – 2004, left).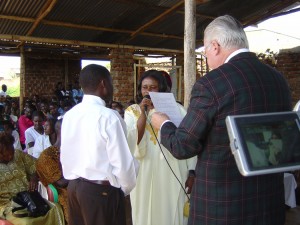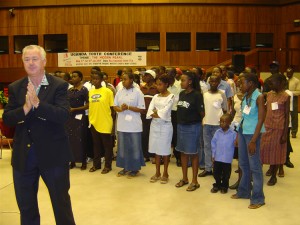 Teaching, preaching and building hearts and lives centered on the Lordship of Jesus Christ as the ONLY Savior and Lord by which we may come to God.
OR serve on a mission team to build a Church Facility 2003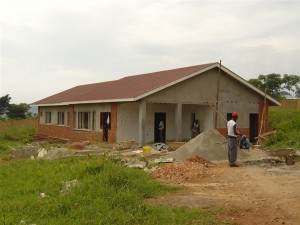 OR direct a Uganda team in building African Bible College's (2003) Administrative housing.
Where We Work
Psalm 112:9
He has given freely to the poor, His righteousness endures forever; His horn will be exalted in honor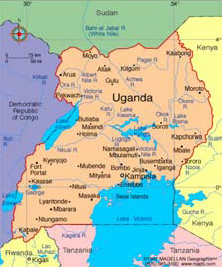 Kornelius and Janna Mooibroek's lives and caring for the oppressed during the Second World War and their family Reformed Biblical living and teaching provided a home and foundation for Dr. Joseph Mooibroek. Dr. D. James Kennedy, founder of Knox Theological Seminary and Evangelism Explosion (our former pastor), all under God's sovereignty, shaped the direction for the founder's vision of Shiloah Ministries Incorporated mission work. Dr. Joseph Mooibroek's graduation from Knox theological seminary in 2002, he received God's call from Dr. Robertson (OT professor at KTS) to come to Uganda (2003), Since then, Dr. Mooibroek supported by his wife Marla and son Chris, helped build 1. Africa Gospel Church, 2. African Bible College, 3. Served Uganda's First Lady at the 2004 Uganda Youth Forum (2,000 attended) as a Guest Lecturer/Preacher/Counselor to Uganda's Youth, 4. Fund and built Mutungo Community Presbyterian Church, 5. Fund and built Widow Rita's home, 6. Help Lakeside Presbyterian Church serving as its guest pastor, 7. Develop, fund, build and directed Day Spring Christian Primary school growing to 463 students registered and planned with the pastor of African Gospel Church to start a Primary School (Grace Christian Academy).
Founders: Joseph & Marla Mooibroek & CHRIS / DAY SPRING CHRISTIAN ACADEMY