Click on the link to view or download each report. All reports are in PDF format
SMI/DCSA 2022 Annual Report
SMI/DSCA 2021 Annual Report
SMI/DSCA 2021 Annual Report
SMI/DSCA 2020 Annual Report
SMI/DSCA 2019 Annual Report
SMI/DSCA 2018 Annual Report
SMI/DSCA 2017 Annual Report
SMI/DSCA 2016 Annual Report
SMI/DSCA 2015 Annual Report
SMI/DSCA 2014 Annual Report
SMI/DSCA 2013 Annual Report
SMI/DSCA 2012 Annual Report
SMI/DSCA 2011 Annual Report
ZANA PRESBYTERIAN PRIMARY AND HS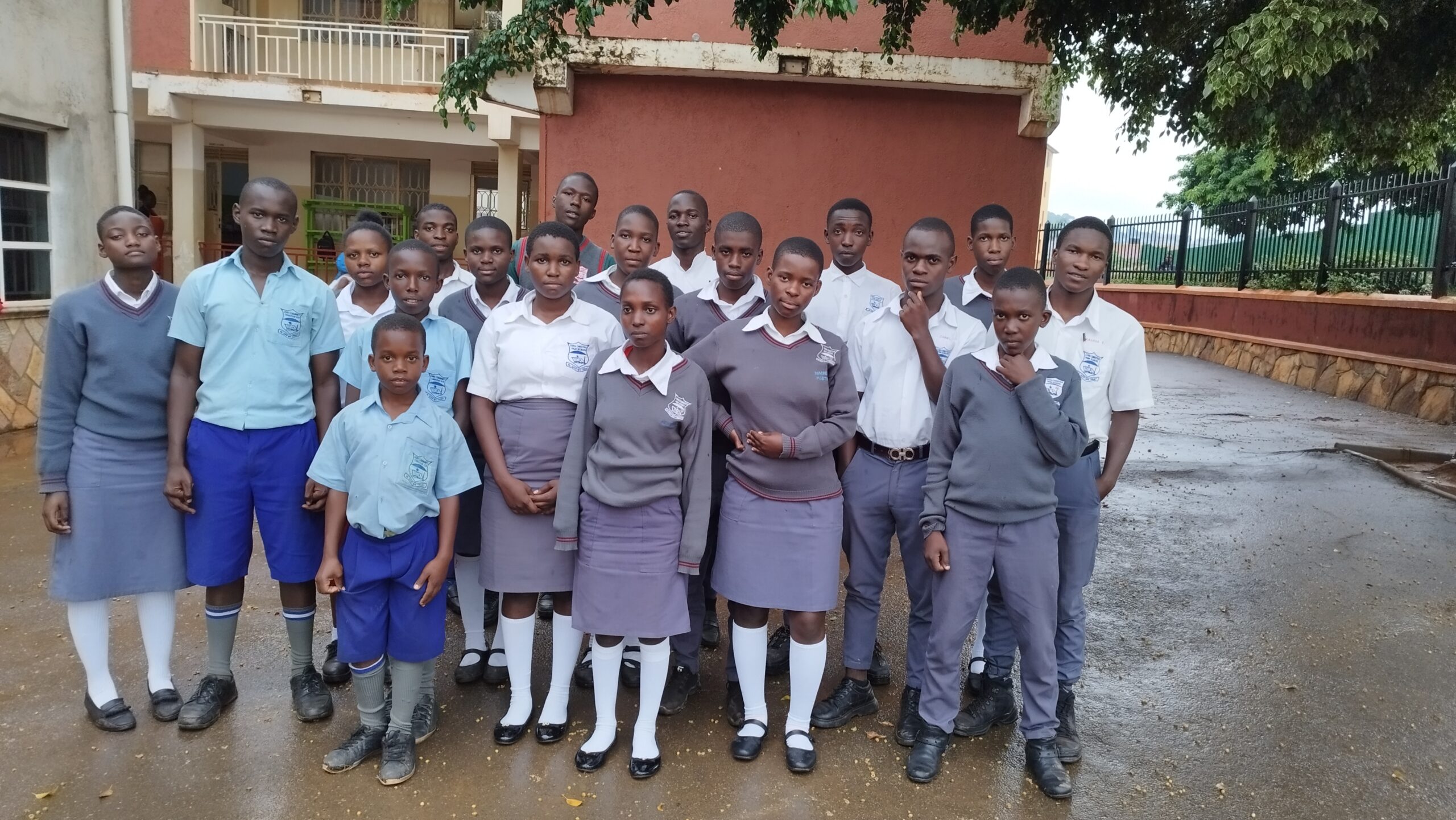 Primary School:
Raymond Kyagnyi, P7
Isaac Nyanzi, P6
Yusuf Ssentumu, P2
High School:
Annah Nassonko, S1
Mark Mukisa, S1
Nigro Katongole, S1,
Trever Derik Kakande, S1
Esther Namayanja, S2
Vivian Nagawa, S2
Mourine Mirembe, S2
Justin Namaddu, S2
Elvis Mulinde, S3
Tadeo Mugisha, S3 (sponsored)
Baron Sserubiri, S3
Erisa Kasasa, S4 (sponsored)
Jovia Nalugo, S4
Catherine Nanyanzi, S4
Daniel Mutumba, S5
Cathy Marijan, S5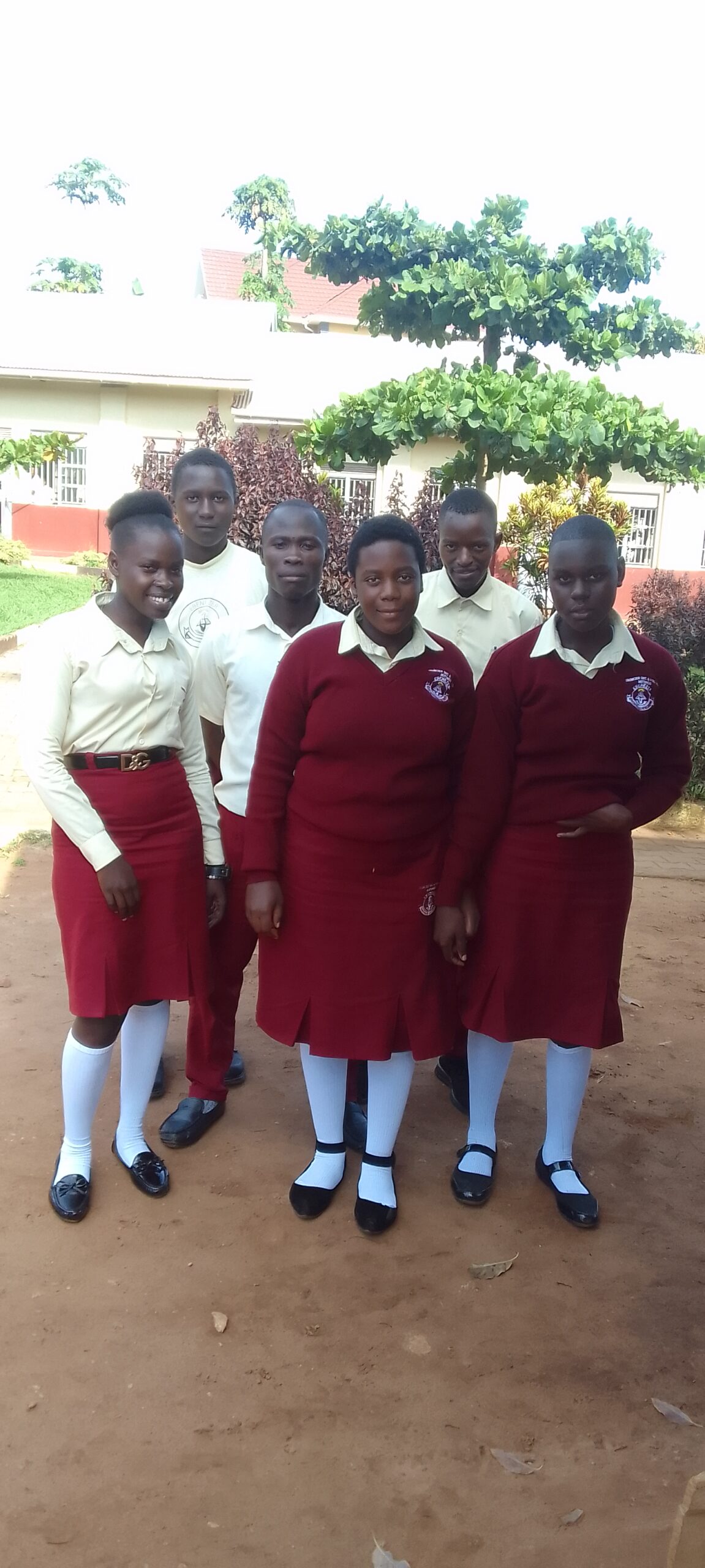 EBENEZER TRADE AND HS
Irene Namale S1
Joyce Nakande, S1
Grace Raymond Mutyaba, S2
Paul Wandero, S4
Francis Masanda, S4
Beverly Anzoa, S6
MORNING STAR CHRISTIAN PRIMARY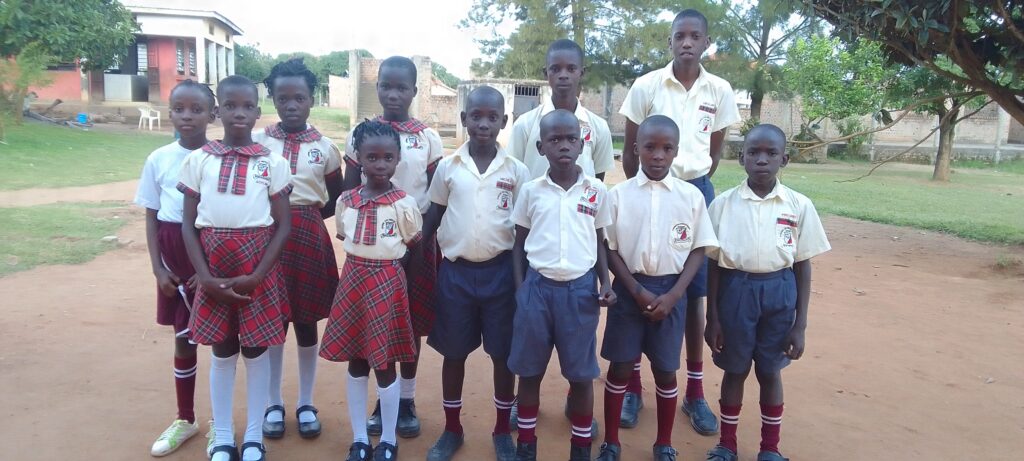 David Kintu, P2
Esther Najjambo, P3
Adeline Janna, P4
Michael Kavuma P5
Patricia Nalule, P5
Micaih Miracle Mubeezi, P5
Abril Ndagire, P5
John Kabugo, P6
Ethan Bimfra, P6
Magret Trezer Riaka, P7
Gideon Mayanja, P7
Shiloah Ministries Incorporated Qualifies all students asking for school support and they are required to
bring Letter of Need, Local Chairman 1, and their Pastor's Letter from the church of worship/prayer. Currently
we have need of families to be sponsors for 34 children (currently sponsored by SMI).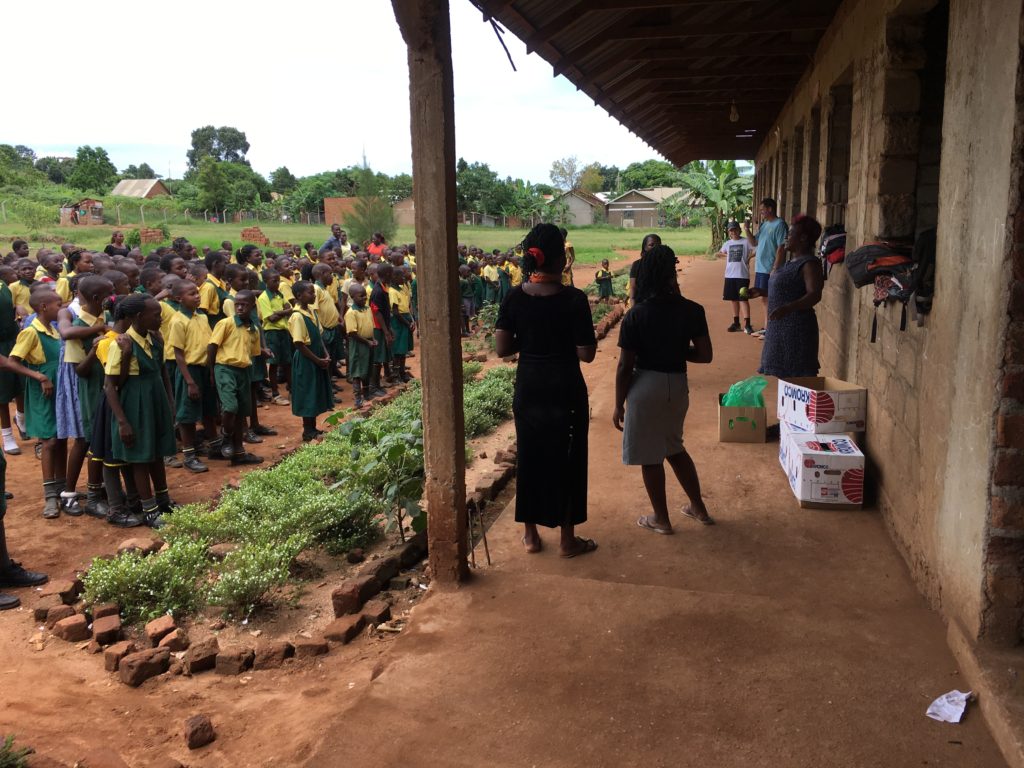 Feed the children 1 apple X (400) [4 cases]
Christopher (blue shirt / Director, and CJ /son) distribute apples on mission trip to Morning Star Primary
Basic recommended support for covering School Tuition Fees, Uniform and 1 meal
Kindergarten – $20 per month per child
Primary -$30 per month per student
High School (Secondary/Trade School) – $40 per month per student
Additional costs are special events, laboratories, trips, seminars, exams, tours, transport, books, and
papers.